I'm Gillian Austen and I've been working as a freelance writer and editor, alongside other professional roles, for around 30 years.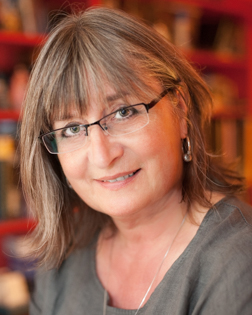 As a mature student, I took my A levels in my 20s and (unusually) entered Oxford University from South Bristol Technical College at the age of 26.
Since then, I got a First Class BA (Hons) in English Language and Literature, completed a PhD on a 16th-century English writer and published it, and I've tutored and mentored numerous students, including many with dyslexia, along the way.
It's a long story but I have written a short version of it and published it on LinkedIn, if you're interested:
A Bit About Me: A highly improbable story which happens to be 100% true
"Gillian is expert at getting alongside people of all ages and using her considerable skills and experience to enable them to reach their potential. As a colleague I have seen her achieve tremendous results with young people. I wholeheartedly recommend her!" [mentoring colleague]
"The difference the tutiring session made was outstanding. It was with clarity, patience and a great deal of understanding and experience So thankful" [student]
"Thanks to all the support I have received from Gillian . I am now confident In tackling my assignments at level 5 and can structure them accordingly which Gillian has taught me from a dyslexic angle. I feel more confident in approaching my written work and in applying my subject knowledge to the written tasks. Previous I disliked studying and didn't know where To start and now I am even enjoying it.!!" [student]
I launched Red Pen Editorial in 2020 primarily to support people with dyslexia with the written tasks they need to fulfil in their businesses, their professional lives, or their studies. This work brings together my love of editorial work and my personal commitment to neurodiverse people.
I am fully compliant with the regulatory requirements of my professional roles. I am:
Fully insured
Registered with the ICO as a data processor
Registered with HMRC as a sole trader
and I hold an enhanced DBS check
Please get in touch if you would like a free, no obligation consultation about how I might be able to help you.
Ask a question or book a call below